About Us
Natural Solutions for Your Healing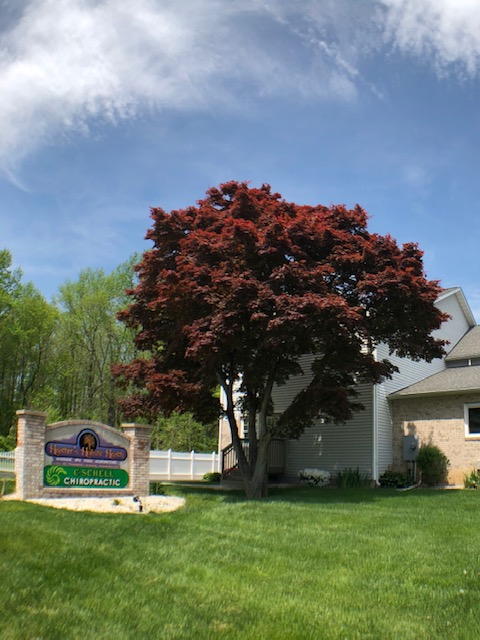 Since 2006, Dr. Chris Schellinger has delivered natural, safe, and conservative chiropractic care to patients of all ages. C-Schell Chiropractic opened in 2007 as a modern health care facility providing pain relief and wellness for a variety of conditions and concerns.
We're located in the same building as Heather's Holistic Health, owned by Dr. Chris' mother, where you'll find massage, yoga and acupuncture. Under one roof, you can benefit from a range of complementary health care services to restore your well-being.
In addition to chiropractic care, we offer adjunctive services such as intersegmental traction, electric muscle stimulation, the Back on Trac decompression chair, radial pressure wave therapy, and Class IV therapeutic deep tissue laser to aid in the healing process.
Helping a Range of Health Concerns
Every man, woman and child can see numerous benefits from chiropractic care. Often, people seek Dr. Chris' help because they're experiencing pain. Discomfort in the neck and back, headaches, sciatica and disc problems are common issues we see at our chiropractic office. Chiropractic care can also be used to help you maintain your wellness after you've resolved a health crisis. Many of our patients choose to have periodic visits that assist in maintaining their health.
Dr. Chris provides safe, gentle, and effective care to patients at any point in their health care journey. If you feel chiropractic care is the right choice for you, click to Get started today!
---
C-Schell Chiropractic | (302) 736-1223