C-Schell Chiropractic Reviews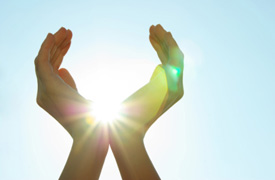 What Our Dover Patients Say
At C-Schell Chiropractic we love when patients share with us their feedback and comments after chiropractic care. Please read our patient testimonials below to see what other people have achieved through their tailored treatment plans with us.
Share your stories too! Click here to send us your feedback so that we can help to spread the word about the benefits of natural C-Schell Chiropractic care.
For more information or to schedule an appointment call (302) 736-1223 today.

Exceeded My Expectations by Far
Dr. Chris as well as his entire staff was very helpful and patient in which exceeded my expectations by far. His establishment is extremely clean and welcoming inside as well as out. While visiting with Dr. Chris for pain located in my lower back and hip, I was able to receive immediate relief and a wealth of information in regards to such. Much Thanks! Dr. Chris "You Are The Man!"
- Cindy M.

Relaxing, Helpful, Calming
Out of all of the different chiropractic offices I have been to over the years, this one is my favorite. Everything about this office says relaxing, helpful, calming. Before I walked through the front door, the front entrance is even welcoming. I really appreciated the calming, relaxing vibes. The staff was patient and polite. I appreciate that things were so well explained about equipment and techniques used. I enjoyed hearing the history and operational aspects of the equipment. Thank you!
- Laurel C.


Let the Healing Begin
I felt a calmness soon as I walked in. I've never been to a chiropractor. I was in a car accident and in a lot of pain. The nervousness of the unknown has subsided greatly. I'm looking forward to my next appointment. Let the healing begin
- Deborah W.

Very Nice and Relaxing Environment
The office environment was very nice and relaxing (love the aromatherapy scent). The receptionist were both super friendly. This is the first chiropractor that actually listened to me, and did a full examination to see what could be the problem. I finally feel confident that my pain will soon go away. I highly recommend coming to C-Schell Chiropractic. I promise you will not regret it.
- Stacy N.

Felt Immediate Relief
First time at a Chiropractor, and I was slightly nervous that my body was too out of shape to be helped efficiently, especially during pregnancy. I was quickly reassured that wasn't an issue at all and felt immediate relief upon leaving the practice. For my second appointment, it went even smoother as my body was slightly more loose, & of course the relief was great again. Friendly staff & great Dr. I'm so excited for my journey with this practice to get my body where it should be and to learn every step of the way with his thorough explanations! Thank you guys!
- Aspen C.
---
Reviews at C-Schell Chiropractic | (302) 736-1223